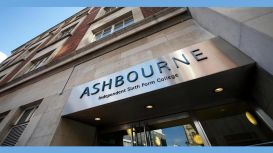 Ashbourne's students' A level exam results are consistently in the top five if not top three among similar private sixth form colleges in and around London. There are many reasons for this success but most of the credit belongs to our wonderful students without whose ability and devotion to hard work we would not enjoy such an achievement.
This has many aspects at Ashbourne Independent Sixth Form College but begins with the engagement of teachers and students in tutorial style classes (rarely exceeding 10 in one group). Not only do these classes promote an ideal learning experience but they also permit more assessment through homework. To us independent work accomplished outside the class is the key to the success of any school or college.
Ashbourne Independent Sixth Form College is fortunate to be situated in one of the most beautiful areas of London next to Kensington Gardens and Hyde Park. This setting is ideal in itself but also offers students the chance to access easily the many cultural attractions of the city. This is of particular importance to our scholars of the arts, media and performing arts.
---
Services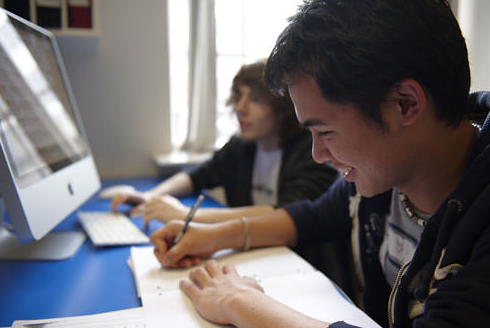 Ashbourne is an academically demanding private college in London that selects students after interview and academic assessments. However, the process is friendly, informal and focuses on providing each applicant with the best available advice on all options at A level and GCSE, without obligation. All prospective students are either interviewed by the Principal or senior member of staff.
Our dedicated and professional teachers offer students outstanding individual attention thanks to small class sizes and ample teaching hours, which enable students to build confidence and fulfil their potential.
As a result our students consistently achieve excellent exam results with 50 percent in 2015 gaining places at top UK universities (Russell Group). Distinct from more formal schools Ashbourne private college provides an informal, adult approach to learning that encourages its students to be independent and self-reliant.
Ashbourne has an internationally diverse student body, representing more than 40 different nations. This is supported by a wide choice of subjects, activities and enrichment programmes and makes Ashbourne an exciting and dynamic place to learn and make friends.
The independent college is superbly located next to Kensington Gardens and Hyde Park, in London. The Royal Albert Hall, the Victoria and Albert Museum and the Science and Natural History museums are just a few of the cultural attractions within walking distance from the college.
Reviews and Ratings
We do not have any reviews about Ashbourne College available right now.