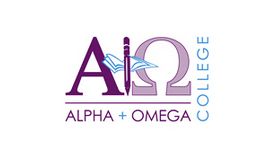 Alpha and Omega is a small private college situated in the middle of the capital city of Wales, Cardiff. The college was established with the consultation of the Welsh Assembly Government, Wales Development Agency (WDA), Cardiff County Council, Venture Wales, Business Eye and International Business Wales (IBW). The students and their studies are very important to the teachers and staff of the college.
We have experienced teachers who are all qualified to teach in their relevant subject. They are very helpful and will assist a student with any problems they might face in their studies or living in Cardiff. We follow a set syllabus which will show improvement in your English or Vocational course through testing, exams and regular progress reports.
Cardiff is a great place to come and study. It has fantastic shopping and a rich culture, and is also one of the cheapest places to live in the U.K but has all the benefits of living in a modern city.
---
Reviews and Ratings
John Jones, Cardiff, Wales
This establishment is appalling. The director seems to think that the best way to run a school is to employ unsuspecting teachers, then not pay them due to 'cash flow' problems (her words). For 'cash flow', read 'liquidation'. Even so, Alpha Omega College continues to trade and recruit students and teachers. Please avoid at all costs.