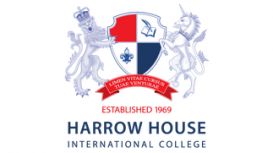 Harrow House was founded in 1969 and continues to provide quality educational courses for students from more than 50 different countries. The College is registered with the Department for Education (DfE), inspected by Ofsted and the Independent Schools Inspectorate receiving the highest grading in all areas from ISI. Harrow House is also accredited by the British Council and is a founder member of English UK and Young Learners English UK.
We also support Education UK, which is the Government's initiative encouraging all accredited institutions in the UK to work together and promote the benefits of British education abroad. Harrow House is a member of the English UK South West regional grouping as well as of the local area association, the Recognized Accredited Language Schools Association (RALSA).
---
Reviews and Ratings
Stayed in HH 1997 for 4 months and came back several times. In my opinion the best language school in the U.K. - great teachers, great facilities and a stunning place to be. 5 stars and "go there"! You won't regret and find many new friend friends from all over the world.
Very nice place to walk around. Very attractive old Harry, do not miss to visit.To see seagull and national park. On the hill have forest and see wild garlic. Very beautiful place to take train and countryside. People are so friendly.
My daughter has just come back from A five day residential. She loved it and said the staff were really good and fun. They have had a chance to experience some amazing things for the first time. Thank you all very much.