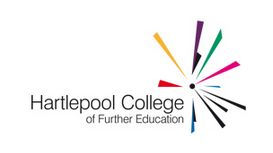 Many employers recognise that their future lies in quality Apprenticeships. Hartlepool College of Further Education believes this too, and we're one of the biggest providers of Apprenticeships in the Tees Valley and County Durham, supporting over approximately 900 Apprentices.
Apprenticeships are a programme of structured learning and work experience encompassing almost all vocational areas. They offer trainees a broad spectrum of work and not just individual skills. Apprentices learn through a combination of on and off the job education and training. Apprentices gain experience working alongside other employees in their workplace, while the College delivers additional skills and studies.
Thousands of businesses in our region have recognised that Apprenticeships can make organisations more effective, productive and competitive by addressing the skills gaps directly and ensuring that employees get the skills that employers value and need.
---
Contact Details
Hartlepool College Of Further Education
Stockton Street
Hartlepool, County Durham
TS24 7NT
Get Directions
Show map
Reviews and Ratings
I'm from Easington Academy, I came on the 28th June for a Taster college day. First part of the morning I done hair and beauty. This was very good and staff were lovely. In the afternoon I made brownies, hospitality and catering. Nick and the two boys that were with us were lovely, always keen to talk and help out. Overall it is a brilliant college. I'm not sure what college to choose but if I do choose you, I hope to see you all soon.
Apprenticeships are the backbone of success to Poppys Hairdressing in Hartlepool and Stockton. For the last 26 years we have trained uncountable hairdressers successfully to NVQ 2 and onto NVQ Level 3. Every year we employ a newly qualified apprentice.

Hartlepool FE is my first choice to support and train my apprentices, we have an exceptional relationship with both tutors and management. We are looking forward to attending your event on 17th March where hopefully we will meet this years successful new employees.