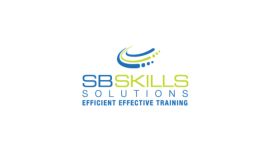 SB Skills are fully accredited to provide forklift training, construction plant training and testing courses to the construction industry and warehousing industries. SB Skills is the main provider of construction training and warehousing industry training in the West Lancashire, Greater Manchester, Merseyside but can also work throughout the UK. SB Skills exists to deliver high quality training to employers looking to enhance their employees skills, adults looking to develop skills to help them into employment or young adults who are looking to learn new skills for their future career.
Our years of experience in training and our experienced instructors have enabled us to train and guide a range of clients from blue chip to small scale companies and to individuals looking to enhance their operators skills. Our operator training programmes are supervised by our fully qualified trainers and testers, all of whom have industry experience, ensuring we provide you with unchallenged levels of expertise, skills, knowledge and professionalism.
These standards combined with our qualified and registered instructors enables us to offer you quality FLT training at an affordable price.
---
Services
CPCS:
Industrial Forklift Truck A16,
Rough Terrain Masted Forklift A14,
Excavator 180 degrees A10/A12,
Forward Tipping Dumper A09,
Telescopic Handler A17,
Wheeled Loading Shovel A21,
Tracked Loading Shovel A22,
Mobile Elevating Work Platform (MEWP) A25,
Mobile Elevating Work Platform (MEWP) A26,
Ride-on Roller A31,
Agricultural Tractor A33,
Crawler-Tractor/Dozer A34,
Lorry Loader A36,
Slinger/Signaller A40,
Loader Compressor A41,
Crusher A42,
Screener A43,
Loader/Securer A49/50,
Dump Truck – A56,
Excavator 360 degrees A58/59.
- Plant Operations NVQ,
- Controlling Lifting Operations NVQ,
- Forklift Truck Training,
- Road & Street Works Training,
- Plant Operator Training,
- Roofing & Cladding NVQ,
- NVQ Level 6 in Construction Site Management – Building & CE,
- NVQ Level 3 Occupational Work Supervision,
- Level 2 NVQ Diploma in Steel Fixing.
Reviews and Ratings
We do not have any reviews about SB Skills Solutions available right now.