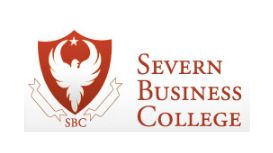 Severn Business College is a privately-funded college, which provide courses in English and Business at various levels to local and international students. Severn Business College specialises in online distance learning courses. Choosing the right course is an important and sometimes difficult decision. We do hope this site will provide you with sufficient information and assist you with your choice of course. The Severn Business College has qualified & skilled team to support students. The college give high priority to both teaching and administrative services. Our affiliated awarding bodies courses give students the opportunity to continue their studies at a UK University and obtain a degree level qualification once their study is complete. The college recognizes and celebrates London as a dynamic and diverse multicultural city, which the college appreciates with its best integrity.
---
Reviews and Ratings
One of the top business school, quality courses and support.
Great choice of courses and great prices. One of the best business school in London.