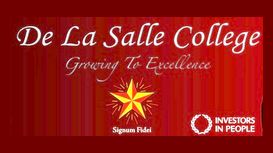 In keeping with this philosophy we welcome boys of all abilities. We work hard to facilitate the transition from primary school to secondary level education for all our pupils. John Baptist de la Salle believed that, in the person of the Lasallian teacher and within the Lasallian community of the school, a remedy was to be found for many of the ills of society. The need for such a remedy is just as evident today. Too many young people find themselves tossed about in a society which presents moral ambiguity and confusion.
Too many are consumed by their wants rather than needs. For some, great peer pressure, substance abuse, low self-esteem and poverty of love and affection are a daily reality. The demands of everyday life may force many parents to spend less time and energy on the Christian formation of their children. This is the context within which Lasallian schools were conceived and in which La Salle Boys' School continues to exist today and to find meaning.
---
Reviews and Ratings
We do not have any reviews about De La Salle College available right now.