Recommended Colleges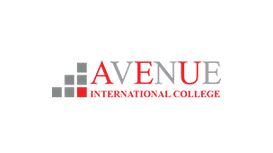 avenueinternationalcollege.co.uk
Avenue International College is a professional training college located in modern state of the art premises in Manchester City Centre. The city of Manchester is a very cosmopolitan and multicultural

city, attracting students from all over the globe. Our student market is across the four corners of the globe, students from the UK, the EU, South East Asia, China, Africa and the Middle East.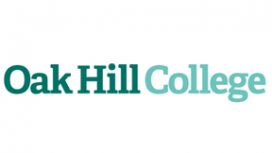 It is always a tad awkward when two people one highly respects have a go at each other's positions on the Web. Thus, Phillip Jensen has drawn a distinction in a recent video between followers of

Calvin and Calvinists, very much to the latter's disadvantage, while Paul Levy has responded with a piece affecting to see this as advanced Australian satire. He suggests this is simply revisiting the tired and discredited old idea that the Calvinists are at odds with Calvin.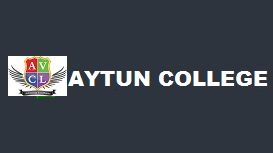 Aytun Vocational College London is one of UK's most respected independent vocational training colleges and one of the most internationally diverse, with students from more than 140 different countries

worldwide. Aytun Vocational College London is situated in the heart of Camberwell in SouthEast London, with standard accredited training facilities.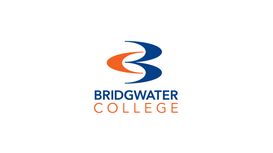 Bridgwater College is located in the heart of Somerset, with main centres in Bridgwater and Cannington. It also has outreach centres in Bridgwater (Angel Place), Lufton near Yeovil and Paignton Zoo.

The College has an excellent reputation both regionally and nationally as a highly successful provider of education and training. Our examination and course results consistently place us amongst the best of all education and training providers in the South West.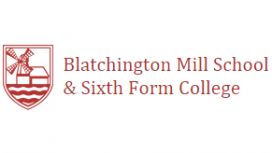 Blatch knows that people are at the heart of every successful school; students, teachers, support staff, parents and alumni, working together to continue the thriving and healthy school that is part

of all of their lives. All of us who work in Blatch, students and staff alike, are valued and expected to contribute to the school and our community in order for every individual to achieve their full potential. If you are thinking of becoming a teacher, please see Our Community pages.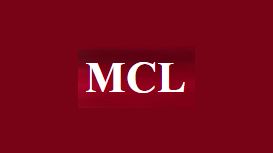 middlesexcollegeoflaw.co.uk
At MCL, we offer a range of courses right up to the University of London LLB Degree. For those not quite ready for the degree, we offer courses to meet the entry requirements of the University of

London and other Universities in the UK. For example, the University of London Diploma in Law. Whatever you decide, please accept my good wishes for a very happy and successful future.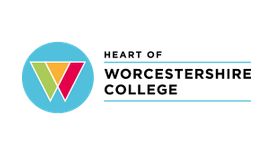 Heart of Worcestershire College is a Further and Higher Education College that offers a wide range of full time and part time courses in a diverse range of specialist subject areas. Please note, Heart

of Worcestershire College was previously Worcester College of Technology and North East Worcestershire College. The two colleges merged on August 1st 2014.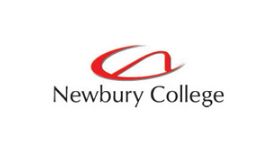 Newbury College offers hundreds of courses, covering a range of vocational subjects from Entry Level to HNCs and from leisure to professional and post graduate qualifications. We have achieved

Certification in the Training Quality Standard, an assessment framework designed to recognise and celebrate the best organisations delivering training and development solutions.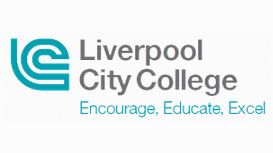 We aim to deliver high quality education in accordance to the aspiration of our students in a diverse range of settings. Students will be provided with the best possible learning experience and shall

be given all of the support to achieve their goals. As well as providing the DPSI course, Liverpool City College is also a registered DPSI examination centre. Please contact us if you wish to register for a DPSI examination at our college.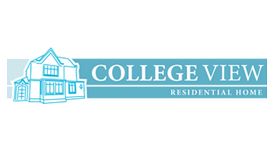 College View is registered to provide 24 hour care 365 days a year to male and female people over the age of 65. We are a long established care home, the present owner has been a registered provider

for 22 years, she is also a registered manager with a background in nursing and understands the needs of the residents as well as the staff. College View has the ability to give personalised care in a lovely environment.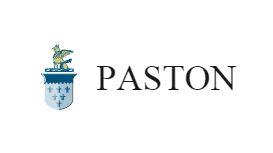 Choosing where to go after school is an extremely important decision and you will want to ensure that you are making the right choice. Paston Sixth Form College has an outstanding reputation at a

local, regional and national level, as a top performing "sixth form". We are specialists in the education of students aged 16 to 18 and everything we do is for young people in this age group, without the distraction of younger students.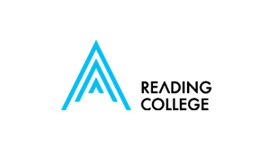 In our fast changing and competitive world, we know that students need to do more than just gain a qualification to achieve their aspirations. As you look around our website, you'll see that we offer

more than just a qualification - we will support you to fulfil your ambitions and reach your goals. Whether starting your career, planning a career change or career progression, we will equip you with the employability skills and confidence to succeed in the workplace.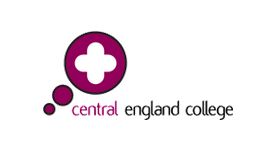 centralenglandcollege.org
This is a truly exciting time to consider training in the field of clinical hypnosis. The field of neuroscience presents us with new advances on an almost daily basis. The potential to help clients to

change unwanted feelings or behaviours is quite staggering and professionally qualified hypnotherapists do this on a daily basis. What a wonderful way to a gain a sense of personal achievement and satisfaction.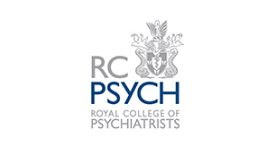 Book Reviews: Send in a book review: In this section we encourage our readers to review books they have read which have a mental health theme. This three minute animation explores what it feels like

to be depressed. The film was produced by the RCPsych Public Engagement Committee in conjunction with Damn Fine Media. A monthly blog that explores psychiatric conditions and mental health issues as portrayed in a selection of readily available films.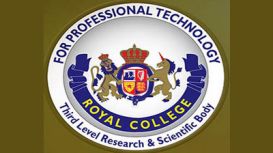 royalcollegeireland.co.uk
We are bringing the attention to an important kind of medical research known as clinical research. Which is distinguished by the involvement of patients. Other kinds of medical research include

pre-clinical research for example in genetics. Our Work is Carried out by a Group of PhD Graduates and Researchers in Various Disciplines Covering All major Scientific Subjects including Astrophysics and Medicine as an Alternative Educational Science to the United Nations Educational Programs.
---
Many students from abroad, when visiting a foreign country for an exchange year or to simply enroll at a Bachelor or Masters degree course, or another type of an educational course, often find it difficult to figure out the educational system of the country hosting them as students. And this is totally normal and understandable. At the end of the day, the majority of the countries in the world follow their own educational system that may be similar to other countries in the world, but not necessarily exactly the same.
This is a common case when it comes to the term "college" in the UK. When students from the USA and many other countries in the world are asked to define what college is, they will quickly explain to you that college is the same thing as university. However, is it the same in the UK? Did you know that college in the UK is something different from university? Today we are about to explain the basic differences between a college and an university in the UK, so stay tuned if you are interested in this topic.
The Difference Between University and College in UK
Confusion about a foreign educational system is a common thing students from abroad face and they may feel intimidated by that. However, there is no place for worries, because things are often easy to explain and get used to. This applied for the difference between a college and a university in the UK. In many countries both terms are pretty much interchangeable and mean the same thing. Other countries simply never use the term college and they have universities only. However, when it comes to the UK, there are both a college and a university as a part of the educational system and they mean something different. Well, if you are an exchange student in the UK or going there to study for a degree, you will soon find out that the country has a pretty unique educational system and the college is not the only thing different here.
Before explaining more in-depth the difference between a university and a college in the UK, let's get some basic understanding about the educational system in the country in general, about a university, and about a college. It is a very good and important beginning if you are interested in studying in the UK and getting a degree, because there are different options and opportunities and you can choose the one that best suits and meets your requirements and needs as a student. Both a university and a college can help you develop in different ways and achieve different goals. Therefore, it is important to understand the difference between a college and a university and make the right decision, depending on your plans for the future.
In general, the UK educational system is divided in five major stages as it follows: Early years, Primary years, Secondary School, Further education, Higher education. The first three stages of education in the UK are the base of what the world knows as compulsory education. What happens at the end of secondary school is that students will sit for GCSE or A-Levels exams and next they will be free to make the decisions and choices about their future. This is the first stage, where the difference between a college and a university in the UK is very apparent. Basically, the main thing that differs a college and a university in the UK is that both terms determine a different level of education in the country.
In the most common way around the world, students will move from secondary school to a university, if they wish so. However, the UK educational system throws one more option for students in the whole mix and this is the college. UK students face a few opportunities by the end of this period and they can either decide to simply find a job right away and not to follow further education plans, they can enroll at a higher education, which is a university, if they have taken their A-Levels, or they can choose to enroll at a further education course and gain particular set of skills needed to land a specific job and start a specific career, which in the UK is referred to as a college. With these options in mind, it is safe to say that there are a bunch of differences when we compare a college and a university in the UK. The main one is that both terms are used for different levels of education, however, both a college and a university will differ in the context of degrees, duration, study curriculums, and more.
What Makes a University Different Than a College
When it comes to the UK, national universities can offer two types of degrees – undergraduate degrees and postgraduate degrees. Some universities in the country can also offer some further and specific educational courses, such as foundation degrees.
College in the UK Explained
A college is an educational institution that offers further education courses that will lead to specific qualifications and degrees. With that in mind, a college is usually assumed to offer more practical skills and qualifications. College qualifications in the UK include the following: diploma, foundation degrees, GCSE, Higher National Certificate, Higher National Diploma, International Baccalaureate.
In general, college courses in the country are designed in a way that students can obtain a certain level of skills and qualifications in a particular field. By finishing college, students are able to get a job or gain academic preparation for continuing their education at a university. A college course will also be more focused on providing students with a set of more practical skills. Therefore, a college in the country is often chosen by students, who want to obtain skills and become employable in a shorter period of time. A college will usually offer a part-time and flexible studying option besides the full-time studies that normally list last for one to two years.
The Benefits of Studying in a College
Almost two hundred thousand people in the UK are attending a college every year according to recent studies. So what makes so many people decide to continue their studies at a college? Is it beneficial to study at a college? However, it is important to mention that more students in the country prefer to attend a university over a higher education college. But still, their many benefits when it comes to a college, including:
• Lower tuition fees for a college
• Less overloaded college classes
• Study at college from home and reduce expenses
• Flexible college study programs
• Opportunity to continue with a university degree after college
• More individual support at college
College Tuition Fees
When it comes to higher education in the UK, it is pretty much costly and expensive, therefore, a college is a good option if you are on a budget. Enrolling and studying at a UK college will cost you significantly less. So if you don't have the money for university tuition and you don't want to rely on a student loan, a college is a good solution. College students in the UK are further encouraged by being provided with a range of merit-based and need-based bursaries.
The difference between university and college in UK
What makes a university different than a college
College in the UK explained
The benefits of studying in a college
College tuition fees