Recommended Colleges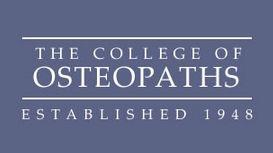 collegeofosteopaths.ac.uk
The College of Osteopaths has specialised in the provision of part-time flexible osteopathic programmes since 1948. Programmes are student-focussed and designed to meet the needs of a wide audience. A

significant part of the programme is delivered at weekends, which means students can organise their training around family, work and social activities. The dedication that part-time study requires is exceeded by the reward.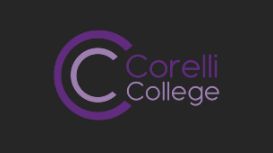 It is a great pleasure to extend a warm welcome from everyone connected with this Co-operative Academy, to a learning community where equality, diversity and respect resonate in all we do. We aim to

maximise success by ensuring that all students are provided with rich and high quality educational opportunities, within our culture of high aspiration where achievement is recognised and celebrated.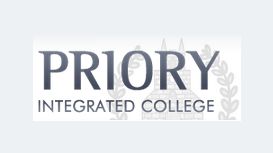 The Change Makers project, running in 10 schools across Northern Ireland, is designed to embed community relations and develop in every teacher and pupil the confidence and capacity to engage with and

develop understanding of those perceived as "other" so that as a society we can move to a place where we are at ease with difference.
Welcome to the Oxford International College of Beauty, Beauty School UK. Established in 1990, the Oxford International College of Beauty is one of the most successful private specialist beauty

training institutions in the UK. OICB is the only beauty college to achieve the highest Premier College status with the independent accreditation service ASIC.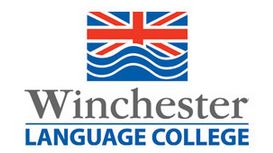 winchesterlanguagecollege.co.uk
Winchester Language College is on Southgate Street and only 2 minutes' walk from the city centre. Our language school is in a classic Georgian-style listed building on a busy street close to the

University of Winchester's halls of residence. The building has excellent views of Winchester Cathedral and the historic centre. Our Courses are generally for adult students over 18, but we may accept 16-17 year olds on these courses at times.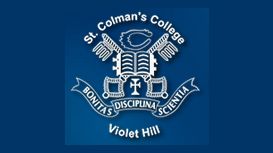 St. Colman's College is a Christian Community in which all of its members are valued and in which every member of staff is committed to ensuring that every one of our pupils is fully alive to, and

fully empowered to realise, his full potential. St. Colman's College was founded by Fr. J.S. Keenan in William Street, Newry in 1823 as the Dromore Diocesan Seminary. The Education Commissioners' Enquiry of 1824 recorded an enrolment of some 40 pupils.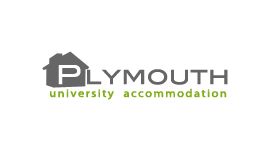 We offer centrally located, safe, secure and private student accommodation in Plymouth. Our aim is to make you feel at home while you study here in Plymouth. All of our properties are a close to the

hustle & bustle of the town centre and of course The University of Plymouth & Plymouth College of Art and Design. If you intend to study at The University of St. Mark & St. John then there are regular buses which can be taken from bus stops close to our properties.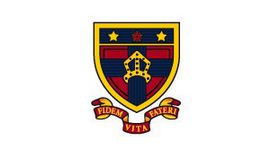 Welcome to St. Mary's College: we are a thriving community which places a high value on outstanding academic achievement and all-round personal development, as well as our central emphasis as a

Catholic school which welcomes boys and girls of all faiths. Our school is built on strong values which emphasise the importance of caring for others and striving for excellence in all we do.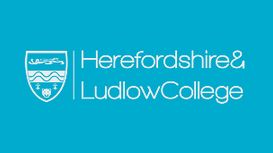 Hereford is a safe and welcoming city, rich in history and beautiful countryside but still only a one-and a-half hour drive away from Birmingham, Cardiff and Bristol. High Town is the hub of Hereford

city centre and provides a central open space for a variety of events and street entertainment throughout the year. The regeneration of the city-centre 'Old Market' is complete with many high street shops, a new multi-screen cinema as well as a selection of restaurants.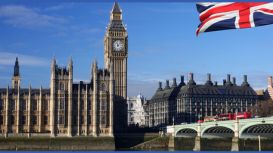 Welcome to London Meridian College an English language school established in 2001. London Meridian College provides British Council accredited English Language Courses in London. We offer General

English Courses, IELTS, ILEC (legal English), ICFE (financial English) and Cambridge Exam Courses to One-to-One Tuition to students aged 18 or above. Browse our website and find the Course to suit your needs.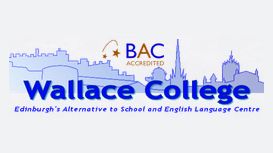 Wallace College was established in 1972. It is located in the heart of the historic Old Town of Edinburgh. The College is open throughout the year and offers a varied programme of English Language

Courses, Activity Programmes and Academic Courses. We are a family business providing a friendly, efficient and personal service. We can arrange accommodation for both students who are taking English courses and also for students following academic courses.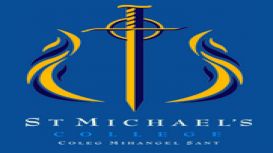 We appreciate your visit to our website and hope that it will not only inform you about the many exciting programmes and activities at the College but also provide you with a snapshot of our warm and

supportive community. St Michael's College is a uniquely cross-party theological institution, which makes us an excellent place for people to be prepared for ministry within the diverse context of the contemporary Church. St Michael's College is also moving forward.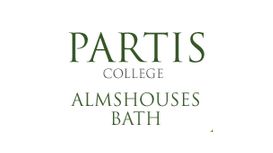 For many, Partis offers the best of both worlds: independent living in your own house with the neighbourliness of a friendly and safe community close at hand. A late Georgian Grade 1 Listed building,

it's also a hidden gem in the World Heritage City of Bath. Thirty two handsome terraced houses, three apartments and a central chapel are set along three sides of a lawned quadrangle in spacious grounds with scenic views across the Avon Valley.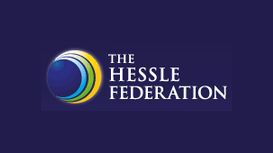 thehesslefederation.co.uk
We hope you find it interesting and useful. The Hessle Federation comprises Penshurst Primary School and Hessle High School and Sixth Form College. The partnership between the two schools aims to

deliver continuous outstanding education for the children and families within the Hessle community and surrounding locality.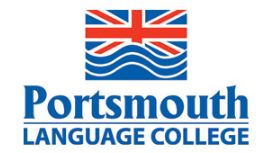 portsmouthlanguagecollege.co.uk
Our mission is to provide the highest quality language services at a price that is the best value in the UK and beyond. Our aim is to continue to expand, while maintaining an excellent standard of

personal customer service and to always consider each student as an individual with specific linguistic needs and abilities. We also aim to always improve our facilities and invest in new technology as it develops.
---
Many students from abroad, when visiting a foreign country for an exchange year or to simply enroll at a Bachelor or Masters degree course, or another type of an educational course, often find it difficult to figure out the educational system of the country hosting them as students. And this is totally normal and understandable. At the end of the day, the majority of the countries in the world follow their own educational system that may be similar to other countries in the world, but not necessarily exactly the same.
This is a common case when it comes to the term "college" in the UK. When students from the USA and many other countries in the world are asked to define what college is, they will quickly explain to you that college is the same thing as university. However, is it the same in the UK? Did you know that college in the UK is something different from university? Today we are about to explain the basic differences between a college and an university in the UK, so stay tuned if you are interested in this topic.
The Difference Between University and College in UK
Confusion about a foreign educational system is a common thing students from abroad face and they may feel intimidated by that. However, there is no place for worries, because things are often easy to explain and get used to. This applied for the difference between a college and a university in the UK. In many countries both terms are pretty much interchangeable and mean the same thing. Other countries simply never use the term college and they have universities only. However, when it comes to the UK, there are both a college and a university as a part of the educational system and they mean something different. Well, if you are an exchange student in the UK or going there to study for a degree, you will soon find out that the country has a pretty unique educational system and the college is not the only thing different here.
Before explaining more in-depth the difference between a university and a college in the UK, let's get some basic understanding about the educational system in the country in general, about a university, and about a college. It is a very good and important beginning if you are interested in studying in the UK and getting a degree, because there are different options and opportunities and you can choose the one that best suits and meets your requirements and needs as a student. Both a university and a college can help you develop in different ways and achieve different goals. Therefore, it is important to understand the difference between a college and a university and make the right decision, depending on your plans for the future.
In general, the UK educational system is divided in five major stages as it follows: Early years, Primary years, Secondary School, Further education, Higher education. The first three stages of education in the UK are the base of what the world knows as compulsory education. What happens at the end of secondary school is that students will sit for GCSE or A-Levels exams and next they will be free to make the decisions and choices about their future. This is the first stage, where the difference between a college and a university in the UK is very apparent. Basically, the main thing that differs a college and a university in the UK is that both terms determine a different level of education in the country.
In the most common way around the world, students will move from secondary school to a university, if they wish so. However, the UK educational system throws one more option for students in the whole mix and this is the college. UK students face a few opportunities by the end of this period and they can either decide to simply find a job right away and not to follow further education plans, they can enroll at a higher education, which is a university, if they have taken their A-Levels, or they can choose to enroll at a further education course and gain particular set of skills needed to land a specific job and start a specific career, which in the UK is referred to as a college. With these options in mind, it is safe to say that there are a bunch of differences when we compare a college and a university in the UK. The main one is that both terms are used for different levels of education, however, both a college and a university will differ in the context of degrees, duration, study curriculums, and more.
What Makes a University Different Than a College
When it comes to the UK, national universities can offer two types of degrees – undergraduate degrees and postgraduate degrees. Some universities in the country can also offer some further and specific educational courses, such as foundation degrees.
College in the UK Explained
A college is an educational institution that offers further education courses that will lead to specific qualifications and degrees. With that in mind, a college is usually assumed to offer more practical skills and qualifications. College qualifications in the UK include the following: diploma, foundation degrees, GCSE, Higher National Certificate, Higher National Diploma, International Baccalaureate.
In general, college courses in the country are designed in a way that students can obtain a certain level of skills and qualifications in a particular field. By finishing college, students are able to get a job or gain academic preparation for continuing their education at a university. A college course will also be more focused on providing students with a set of more practical skills. Therefore, a college in the country is often chosen by students, who want to obtain skills and become employable in a shorter period of time. A college will usually offer a part-time and flexible studying option besides the full-time studies that normally list last for one to two years.
The Benefits of Studying in a College
Almost two hundred thousand people in the UK are attending a college every year according to recent studies. So what makes so many people decide to continue their studies at a college? Is it beneficial to study at a college? However, it is important to mention that more students in the country prefer to attend a university over a higher education college. But still, their many benefits when it comes to a college, including:
• Lower tuition fees for a college
• Less overloaded college classes
• Study at college from home and reduce expenses
• Flexible college study programs
• Opportunity to continue with a university degree after college
• More individual support at college
College Tuition Fees
When it comes to higher education in the UK, it is pretty much costly and expensive, therefore, a college is a good option if you are on a budget. Enrolling and studying at a UK college will cost you significantly less. So if you don't have the money for university tuition and you don't want to rely on a student loan, a college is a good solution. College students in the UK are further encouraged by being provided with a range of merit-based and need-based bursaries.
The difference between university and college in UK
What makes a university different than a college
College in the UK explained
The benefits of studying in a college
College tuition fees