Recommended Colleges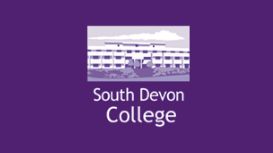 Hello, and welcome to South Devon College, your Ofsted 'Outstanding' local college, where we can help you achieve your goals, whatever they are. Here at the College, everything we do is built around

your experience as a student, and helping you make the most of your time with us. We have an unwavering passion for learning, and pride ourselves in delivering excellent programmes of study.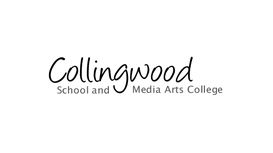 collingwoodmediacollege.co.uk
Collingwood School occupies a large site on the outskirts of Morpeth, the county town of Northumberland. The school is set within attractive grounds on the edge of the town. We share the site with

Stobhillgate First School, the Stobhill Children's Centre and the MS Master Centre and have good relationships with all partners on site. We host the Morpeth Partnership Extended Services Team and the Parent Support Partner whom you will meet when you visit.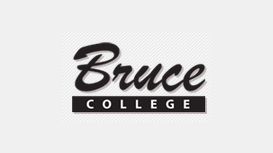 We cater for students who want to achieve their academic potential and progress to further education. Our success is based on hard work and commitment. We will only ask students to reflect on their

attitude and effort. You have the support necessary through our careers program, revision courses and supervised study. You will have access to a wide range of subjects without restricting your choices. This means you choose the subjects based on your strengths, not the school's choice.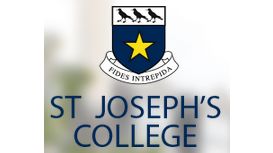 We are a warm and caring Lasallian community. St Joseph's provides a stimulating and challenging environment for students to study, learn, grow and develop into young adults who are ready and prepared

for further and higher education or to take their place in the workforce. I believe that every student needs to be given opportunities to showcase their unique talents.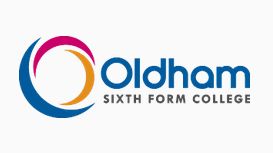 As a non-selective institution, the College often accepts students that other local sixth forms turn down, giving them the opportunity to work and succeed alongside students with much higher levels of

ability. Our student body currently consists of over 2300 full time 16-19 year olds, to whom we offer the widest choice of Advanced Level subjects in the area. Our students have access to the Internet, the College VLE 'MyDay' and e-mail facilities.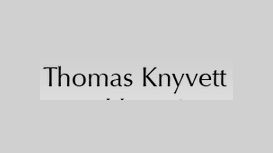 Welcome to Thomas Knyvett College, one of the most improved comprehensive schools in the country and in the county of Surrey having achieved 60% of Year 11 students gaining 5 or more A*-C grades

including English and Maths in summer 2014 and 78% achieving 5 or more A*-C overall. Judged, for the third time, by Ofsted in December 2013 as providing 'good' teaching and learning, we are justly proud of The Howard brand.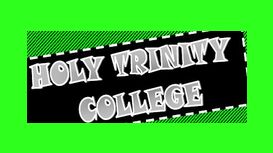 Holy Trinity's website has been designed by pupils and staff, to provide information about life in the college and what it has to offer. As the college continues to develop so too does this website.

It will be regularly updated to keep pupils, parents, guardians and staff informed of new developments and current events.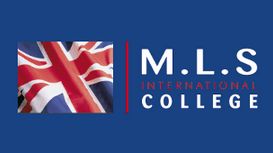 Since its foundation in 1987, MLS International College has been committed to delivering quality programmes in English Language and English for Special Purposes. Our programmes are designed to meet

the needs of those working within the world of business and those seeking university study. We have worked with overseas universities, globally recognised businesses, governments and aviation authorities as well as individual adult students seeking professional and academic language training.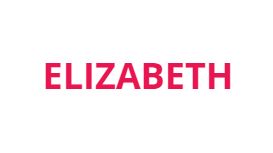 All children deserve a top notch education, but making that happen for your children does not have to mean expensive private schools or living in the most elaborate neighborhoods. Going to college is

exciting, overwhelming and a little bit scary. The below article can provide you with assistance by providing excellent tips on successfully getting through college with a diploma!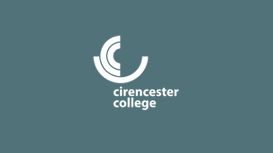 Twenty-two Cirencester Sixth Form College Career Academy students graduated in a special ceremony in Bristol on May 5th. They were supported by their proud parents and lecturers at the South West

Regional Graduation Ceremony, which was held at Leigh Court in Bristol.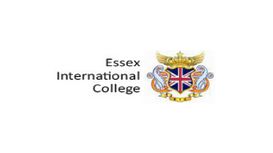 We thank you for reviewing our website. Essex International College (EIC) is a private college that endeavours to provide an integrated system of study, using specialist vocational programmes linked

to professional body requirements and National Occupational Standards. As a learner, you will be offered high calibre professional education in a modern learning environment.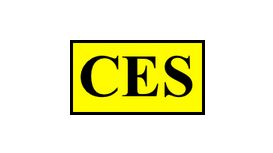 The College Engineering Supply has been associated with the supply of materials and castings for Education, and Industry since 1957; for the past 16 years we have included the supply to Model

Engineers and now produce a catalogue for those requiring materials in smaller quantities as an 'off shoot' of the original business. We still supply to companies and colleges etc, Please call, e-mail or visit the downloads page if this website for catalogue.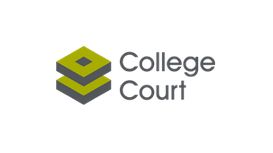 Conveniently located within easy reach of the M1 and M69 motorways and only 1.7 miles from Leicester Train station, where guests can travel only 70 minutes from central London. East Midlands Airport

is also located less than 30 minutes away and Birmingham International Airport only 45 minutes.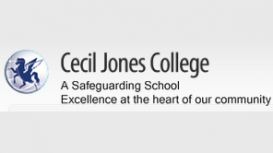 Students are becoming actively involved in school improvement, discussing teaching and learning, whether this be through research in school, observing and feeding back on learning in lessons or

working with departments to do a review of the curriculum. For students, being more involved helps them to gain essential life skills including leadership, team work and responsibility, on top of raising self esteem and confidence and much, much more.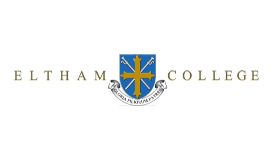 At Eltham College every pupil is known and valued as an individual. With excellent facilities, pupils are encouraged to perform at their highest level; in academia, sport, and our celebrated music,

art and drama, there is scope for everyone to realise their potential.
---
Many students from abroad, when visiting a foreign country for an exchange year or to simply enroll at a Bachelor or Masters degree course, or another type of an educational course, often find it difficult to figure out the educational system of the country hosting them as students. And this is totally normal and understandable. At the end of the day, the majority of the countries in the world follow their own educational system that may be similar to other countries in the world, but not necessarily exactly the same.
This is a common case when it comes to the term "college" in the UK. When students from the USA and many other countries in the world are asked to define what college is, they will quickly explain to you that college is the same thing as university. However, is it the same in the UK? Did you know that college in the UK is something different from university? Today we are about to explain the basic differences between a college and an university in the UK, so stay tuned if you are interested in this topic.
The Difference Between University and College in UK
Confusion about a foreign educational system is a common thing students from abroad face and they may feel intimidated by that. However, there is no place for worries, because things are often easy to explain and get used to. This applied for the difference between a college and a university in the UK. In many countries both terms are pretty much interchangeable and mean the same thing. Other countries simply never use the term college and they have universities only. However, when it comes to the UK, there are both a college and a university as a part of the educational system and they mean something different. Well, if you are an exchange student in the UK or going there to study for a degree, you will soon find out that the country has a pretty unique educational system and the college is not the only thing different here.
Before explaining more in-depth the difference between a university and a college in the UK, let's get some basic understanding about the educational system in the country in general, about a university, and about a college. It is a very good and important beginning if you are interested in studying in the UK and getting a degree, because there are different options and opportunities and you can choose the one that best suits and meets your requirements and needs as a student. Both a university and a college can help you develop in different ways and achieve different goals. Therefore, it is important to understand the difference between a college and a university and make the right decision, depending on your plans for the future.
In general, the UK educational system is divided in five major stages as it follows: Early years, Primary years, Secondary School, Further education, Higher education. The first three stages of education in the UK are the base of what the world knows as compulsory education. What happens at the end of secondary school is that students will sit for GCSE or A-Levels exams and next they will be free to make the decisions and choices about their future. This is the first stage, where the difference between a college and a university in the UK is very apparent. Basically, the main thing that differs a college and a university in the UK is that both terms determine a different level of education in the country.
In the most common way around the world, students will move from secondary school to a university, if they wish so. However, the UK educational system throws one more option for students in the whole mix and this is the college. UK students face a few opportunities by the end of this period and they can either decide to simply find a job right away and not to follow further education plans, they can enroll at a higher education, which is a university, if they have taken their A-Levels, or they can choose to enroll at a further education course and gain particular set of skills needed to land a specific job and start a specific career, which in the UK is referred to as a college. With these options in mind, it is safe to say that there are a bunch of differences when we compare a college and a university in the UK. The main one is that both terms are used for different levels of education, however, both a college and a university will differ in the context of degrees, duration, study curriculums, and more.
What Makes a University Different Than a College
When it comes to the UK, national universities can offer two types of degrees – undergraduate degrees and postgraduate degrees. Some universities in the country can also offer some further and specific educational courses, such as foundation degrees.
College in the UK Explained
A college is an educational institution that offers further education courses that will lead to specific qualifications and degrees. With that in mind, a college is usually assumed to offer more practical skills and qualifications. College qualifications in the UK include the following: diploma, foundation degrees, GCSE, Higher National Certificate, Higher National Diploma, International Baccalaureate.
In general, college courses in the country are designed in a way that students can obtain a certain level of skills and qualifications in a particular field. By finishing college, students are able to get a job or gain academic preparation for continuing their education at a university. A college course will also be more focused on providing students with a set of more practical skills. Therefore, a college in the country is often chosen by students, who want to obtain skills and become employable in a shorter period of time. A college will usually offer a part-time and flexible studying option besides the full-time studies that normally list last for one to two years.
The Benefits of Studying in a College
Almost two hundred thousand people in the UK are attending a college every year according to recent studies. So what makes so many people decide to continue their studies at a college? Is it beneficial to study at a college? However, it is important to mention that more students in the country prefer to attend a university over a higher education college. But still, their many benefits when it comes to a college, including:
• Lower tuition fees for a college
• Less overloaded college classes
• Study at college from home and reduce expenses
• Flexible college study programs
• Opportunity to continue with a university degree after college
• More individual support at college
College Tuition Fees
When it comes to higher education in the UK, it is pretty much costly and expensive, therefore, a college is a good option if you are on a budget. Enrolling and studying at a UK college will cost you significantly less. So if you don't have the money for university tuition and you don't want to rely on a student loan, a college is a good solution. College students in the UK are further encouraged by being provided with a range of merit-based and need-based bursaries.
The difference between university and college in UK
What makes a university different than a college
College in the UK explained
The benefits of studying in a college
College tuition fees