Recommended Colleges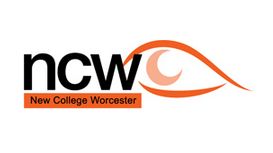 newcollegeworcester.co.uk
Meet one of our Year 10 students Amy and find out what she gets up to at NCW, how life has changed since she joined the College and the kinds of IT equipment she uses to access her work. This film has

been produced in partnership with NCW and Dolphin Computer Access who have a shared goal to deliver support and tools to enable students who are blind or partially sighted to realise their full potential and become independent.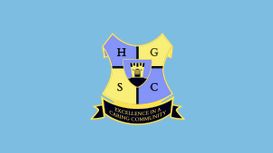 Heanor Gate is a specialist science college situated in Southern Central Derbyshire. We are committed to achieving excellence in education within a caring environment. Heanor Gate has been a

specialist science college since 2002 and converted to an academy in November 2011. The school has been designated as a High Performing Specialist School and is currently the lead school in the area for the Diploma in IT.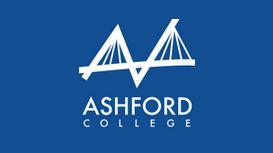 Welcome to Ashford College, a local college offering a number of full and part-time qualifications for residents in and around Ashford and East Kent. Our courses have been designed to suit the

individual needs of a variety of students. You may be finishing Year 11 and are wondering what to do next, or you could be looking at a career change or an apprenticeship. Whatever route you choose, we'll have a course for you.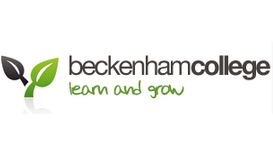 Beckenham College is an independent tutorial College located in South East London specialising in practical Office and Business skills training. It was established over 45 years ago (Beckenham

Secretarial College, 1967) as a traditional secretarial college and has maintained a reputation in this area for excellence, thoroughness and professionalism.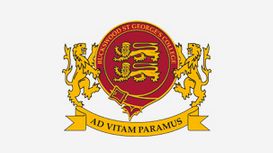 Hastings is the premier Cinque Port and is home to the largest beach-launched fishing fleet in Europe, a magnificent Old Town and the first castle that William the Conqueror built in England. The town

has also played host to the likes of Lewis Carroll, Charles Dickens and Catherine Cookson. Hastings is now a large seaside town offering all the amenities that students want; shops, restaurants, cinemas, theatres, nightspots, supermarkets and the usual seaside attractions.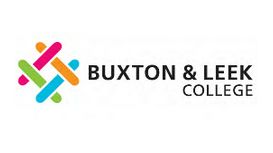 Our campuses in Derbyshire and Staffordshire are just 20 minutes apart and offer excellent training facilities with real world learning experiences. There has never been a better time to choose Buxton

& Leek College with the best success rates in the region and a "Good" grading from Ofsted.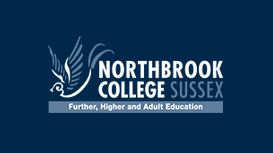 Northbrook College is the principal provider of work-related further education in an area centred on the south coast town of Worthing. We are also the largest provider in West Sussex of undergraduate

courses for the creative and cultural industries. The College additionally has contracts for Apprenticeship training, Adult and Community Learning and we provide courses in most work-related areas as well as those for personal development.
Cranio-Sacral Therapy is an exceptionally gentle yet extremely powerful form of treatment, increasingly recognized for the depth of its influence, the comprehensive range of its therapeutic effects,

and its ability to resolve issues that are not helped by other means.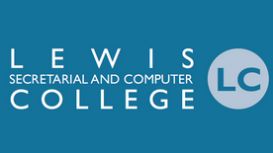 Home study is becoming increasingly popular because it enables you to fit your study in around busy lives and other commitments rather than having to be tied down to being in a specific place at a

specific time. We are a unique independent College - providing a home study solution as close as possible to the classroom experience, communicating several times a day with some students if they are studying full time.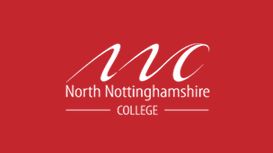 North Notts College is the leading provider of education and training in the North Nottinghamshire area and beyond, with 1000 full time and over 1275 part time students. The College has a £16m

turnover and employs 500 staff. At our recent Ofsted Inspection in December 2012 we were awarded a '2' grade mark which makes us officially a 'Good' College.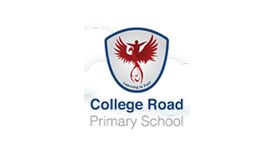 At College Road we take a flexible and creative approach to learning. We have designed a skills-based, exciting curriculum which has learning at its' heart, centred on the Building Learning Powers

initiative developed by Guy Claxton. In addition to this, we are committed to involving the children, parents and governors of the school in helping staff to construct our curriculum, via the 'Real MAD Voices' group.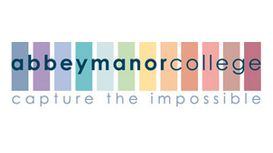 Abbey Manor College is a large Pupil Referral Unit in Lewisham. We have places for over 200 students, and have 3 main sites. These are; the Broadoak Campus in Lee, the John Evelyn Campus in Brockley

and the School Room in Lewisham Hospital. Our aim is to re-engage our students in learning and provide them with a high quality, accessible curriculum.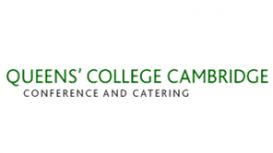 Queens' College Cambridge's historic buildings and setting on the River Cam will create a stunning venue for your wedding reception. If you are planning a civil ceremony in Cambridge, the College is

among the licensed wedding venues. Consider it a privilege to celebrate your wedding at Queens' College - it is primarily used by students and staff of the University of Cambridge, but you may have a Cambridge college wedding there.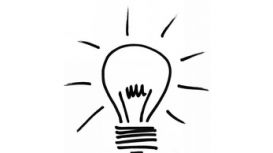 tropicsglobalcollege.co.uk
We offer you the best courses especially in English (ESOL, TOEIC, TOEFL, IELTS) at a cheap price. We are pride to tell you that we are the cheapest college of the South East London! Accommodations: As

we know that a majority of our students come from abroad, we are happy to help them find an suitable, safe and affordable accommodation.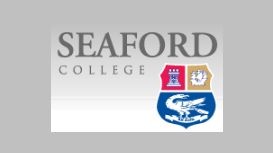 As a father of three children ranged between the ages of nine and eighteen, and of very different personalities and abilities, I understand entirely the importance of finding the right school for your

child. It is certainly not easy to interpret the range of options available, nor to know how best to support our children. With this in mind I would like to share with you why I believe the pupil experience at Seaford to be so special.
---
Many students from abroad, when visiting a foreign country for an exchange year or to simply enroll at a Bachelor or Masters degree course, or another type of an educational course, often find it difficult to figure out the educational system of the country hosting them as students. And this is totally normal and understandable. At the end of the day, the majority of the countries in the world follow their own educational system that may be similar to other countries in the world, but not necessarily exactly the same.
This is a common case when it comes to the term "college" in the UK. When students from the USA and many other countries in the world are asked to define what college is, they will quickly explain to you that college is the same thing as university. However, is it the same in the UK? Did you know that college in the UK is something different from university? Today we are about to explain the basic differences between a college and an university in the UK, so stay tuned if you are interested in this topic.
The Difference Between University and College in UK
Confusion about a foreign educational system is a common thing students from abroad face and they may feel intimidated by that. However, there is no place for worries, because things are often easy to explain and get used to. This applied for the difference between a college and a university in the UK. In many countries both terms are pretty much interchangeable and mean the same thing. Other countries simply never use the term college and they have universities only. However, when it comes to the UK, there are both a college and a university as a part of the educational system and they mean something different. Well, if you are an exchange student in the UK or going there to study for a degree, you will soon find out that the country has a pretty unique educational system and the college is not the only thing different here.
Before explaining more in-depth the difference between a university and a college in the UK, let's get some basic understanding about the educational system in the country in general, about a university, and about a college. It is a very good and important beginning if you are interested in studying in the UK and getting a degree, because there are different options and opportunities and you can choose the one that best suits and meets your requirements and needs as a student. Both a university and a college can help you develop in different ways and achieve different goals. Therefore, it is important to understand the difference between a college and a university and make the right decision, depending on your plans for the future.
In general, the UK educational system is divided in five major stages as it follows: Early years, Primary years, Secondary School, Further education, Higher education. The first three stages of education in the UK are the base of what the world knows as compulsory education. What happens at the end of secondary school is that students will sit for GCSE or A-Levels exams and next they will be free to make the decisions and choices about their future. This is the first stage, where the difference between a college and a university in the UK is very apparent. Basically, the main thing that differs a college and a university in the UK is that both terms determine a different level of education in the country.
In the most common way around the world, students will move from secondary school to a university, if they wish so. However, the UK educational system throws one more option for students in the whole mix and this is the college. UK students face a few opportunities by the end of this period and they can either decide to simply find a job right away and not to follow further education plans, they can enroll at a higher education, which is a university, if they have taken their A-Levels, or they can choose to enroll at a further education course and gain particular set of skills needed to land a specific job and start a specific career, which in the UK is referred to as a college. With these options in mind, it is safe to say that there are a bunch of differences when we compare a college and a university in the UK. The main one is that both terms are used for different levels of education, however, both a college and a university will differ in the context of degrees, duration, study curriculums, and more.
What Makes a University Different Than a College
When it comes to the UK, national universities can offer two types of degrees – undergraduate degrees and postgraduate degrees. Some universities in the country can also offer some further and specific educational courses, such as foundation degrees.
College in the UK Explained
A college is an educational institution that offers further education courses that will lead to specific qualifications and degrees. With that in mind, a college is usually assumed to offer more practical skills and qualifications. College qualifications in the UK include the following: diploma, foundation degrees, GCSE, Higher National Certificate, Higher National Diploma, International Baccalaureate.
In general, college courses in the country are designed in a way that students can obtain a certain level of skills and qualifications in a particular field. By finishing college, students are able to get a job or gain academic preparation for continuing their education at a university. A college course will also be more focused on providing students with a set of more practical skills. Therefore, a college in the country is often chosen by students, who want to obtain skills and become employable in a shorter period of time. A college will usually offer a part-time and flexible studying option besides the full-time studies that normally list last for one to two years.
The Benefits of Studying in a College
Almost two hundred thousand people in the UK are attending a college every year according to recent studies. So what makes so many people decide to continue their studies at a college? Is it beneficial to study at a college? However, it is important to mention that more students in the country prefer to attend a university over a higher education college. But still, their many benefits when it comes to a college, including:
• Lower tuition fees for a college
• Less overloaded college classes
• Study at college from home and reduce expenses
• Flexible college study programs
• Opportunity to continue with a university degree after college
• More individual support at college
College Tuition Fees
When it comes to higher education in the UK, it is pretty much costly and expensive, therefore, a college is a good option if you are on a budget. Enrolling and studying at a UK college will cost you significantly less. So if you don't have the money for university tuition and you don't want to rely on a student loan, a college is a good solution. College students in the UK are further encouraged by being provided with a range of merit-based and need-based bursaries.
The difference between university and college in UK
What makes a university different than a college
College in the UK explained
The benefits of studying in a college
College tuition fees