Recommended Colleges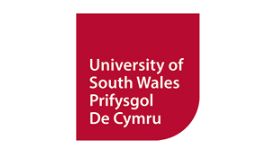 The University of South Wales (USW) is a major player in UK higher education. With campuses in Cardiff, Pontypridd and Newport, the University is renowned for its partnerships with major employers.

These partnerships are one of the many reasons that 95% of our students are in employment or further study within six months of graduating.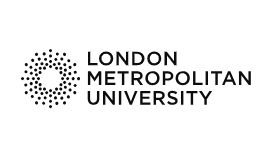 London Metropolitan University has a rich history with strong educational roots dating back to 1848. The University as it is today was created in 2002 with the merging of London Guildhall University

and the University of North London, the first merger between two universities in the UK.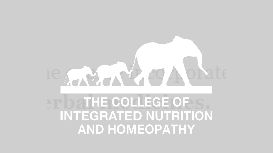 The first educational institute to offer a combined study of nutrition and homeopathy as well as integrating life and health coaching into the course. The college will provide an opportunity for you

to promote your own health and well being while learning to do the same for others. This nutrition and homeopathy course will transform students into rounded and competent practitioners ready to meet the needs of patients in the modern world.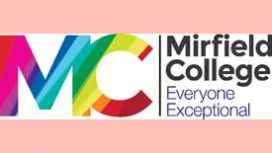 Mirfield College is a sixth form college located within The Mirfield Free Grammar School. The college, formally known as Mirfield Free Grammar Sixth Form, was re-branded in June 2018. The college has

outstanding results, with a 98% pass rate in 2019. The college is located in Mirfield, in the county of West Yorkshire, England. The current principal is Vicky Chambers. Mirfield College provides both A-Levels and BTEC's. There are over 33 different subjects for students to study.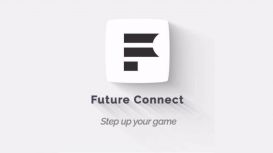 Future Connect Training and Recruitment are leading providers of Accountancy based trainings to Corporate and Individuals. Our practical , hands on approach to training is unparalleled and unique in

every sense. We specialize in providing hands on practical training with an aim to make our candidates job ready for accounting industry. Our extensive network of clients are always seeking quality candidates, trained to perform the job from day one.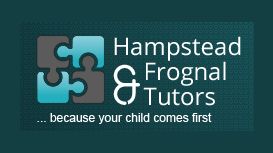 Our Education services encompass an entirety of school subjects and levels of private tuition including a comprehensive fleet of curriculum subjects tutors, English Tutors, Maths Tutors, Science,

Entrance examinations, GCSE, IB, AS Level, A-level, Pre-U, University Level, Homeschooling Tutors, Residential Placements, School Placements, After School Homework Tutors, Online Tuition Tutors, Oxbridge Interviews, Personal Statements for UCAS, Coaching for School Interviews, and Academic Assessments in English, Maths, Verbal, and Non-Verbal Reasoning.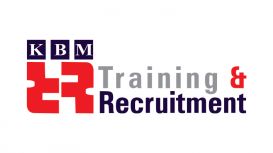 We provide high-quality Practical Accountancy Training suitable for all. Our training programs are designed to provide you with great insight into the practical aspects of accountancy. With the

collaboration of our partner company KBM Certified Chartered Accountants & Registered Auditors, we can prepare you for jobs such as Auditor, Accountant, Accounts Assistant, Bookkeeper, and Payroll Administrator.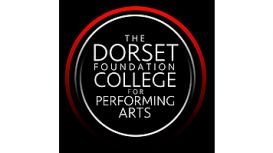 Our Foundation Course is for students age 16+ and offers an opportunity to help individuals develop their technical skills base before embarking on their chosen career path. Students are given

comprehensive teaching by a fully qualified and experienced faculty. Teachers will offer individual guidance and support to prepare the students for their audition process, whether it be for a Degree or Diploma Vocational Course.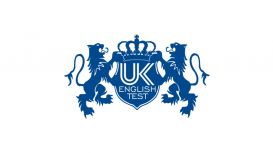 UK English Test primarily provides services to immigrant's throughout the UK in booking their required English exams with the Home Office approved Test Centers. We are based in London. We also provide

free training material for ESOL A1, A2, B1 and Life in the UK Test Level courses required for their visa application. We specialize in providing online training for English Language course.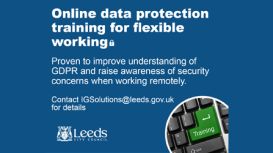 We don't just train council staff! We're a dedicated team of information governance professionals based at Leeds City Council. We provide online data protection training, a toolkit containing

pre-written policies and audit service. We can support your staff to keep up to date with information governance and data protection legislation through e-learning and tailored training.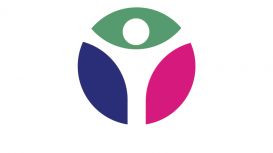 To provide an accessible and affordable high-quality learning experience to its students that will equip them with the knowledge and skills required for a successful and rewarding career. To recruit

and retain highly skilled members of staff and ensure that they have research and development opportunities in their respective fields; To recognize and reward members of staff who make an outstanding contribution, characterized by efficient, effective and high-quality delivery, to teaching and the support of its students; To maintain and improve its status, as a provider of quality education.
---
Many students from abroad, when visiting a foreign country for an exchange year or to simply enroll at a Bachelor or Masters degree course, or another type of an educational course, often find it difficult to figure out the educational system of the country hosting them as students. And this is totally normal and understandable. At the end of the day, the majority of the countries in the world follow their own educational system that may be similar to other countries in the world, but not necessarily exactly the same.
This is a common case when it comes to the term "college" in the UK. When students from the USA and many other countries in the world are asked to define what college is, they will quickly explain to you that college is the same thing as university. However, is it the same in the UK? Did you know that college in the UK is something different from university? Today we are about to explain the basic differences between a college and an university in the UK, so stay tuned if you are interested in this topic.
The Difference Between University and College in UK
Confusion about a foreign educational system is a common thing students from abroad face and they may feel intimidated by that. However, there is no place for worries, because things are often easy to explain and get used to. This applied for the difference between a college and a university in the UK. In many countries both terms are pretty much interchangeable and mean the same thing. Other countries simply never use the term college and they have universities only. However, when it comes to the UK, there are both a college and a university as a part of the educational system and they mean something different. Well, if you are an exchange student in the UK or going there to study for a degree, you will soon find out that the country has a pretty unique educational system and the college is not the only thing different here.
Before explaining more in-depth the difference between a university and a college in the UK, let's get some basic understanding about the educational system in the country in general, about a university, and about a college. It is a very good and important beginning if you are interested in studying in the UK and getting a degree, because there are different options and opportunities and you can choose the one that best suits and meets your requirements and needs as a student. Both a university and a college can help you develop in different ways and achieve different goals. Therefore, it is important to understand the difference between a college and a university and make the right decision, depending on your plans for the future.
In general, the UK educational system is divided in five major stages as it follows: Early years, Primary years, Secondary School, Further education, Higher education. The first three stages of education in the UK are the base of what the world knows as compulsory education. What happens at the end of secondary school is that students will sit for GCSE or A-Levels exams and next they will be free to make the decisions and choices about their future. This is the first stage, where the difference between a college and a university in the UK is very apparent. Basically, the main thing that differs a college and a university in the UK is that both terms determine a different level of education in the country.
In the most common way around the world, students will move from secondary school to a university, if they wish so. However, the UK educational system throws one more option for students in the whole mix and this is the college. UK students face a few opportunities by the end of this period and they can either decide to simply find a job right away and not to follow further education plans, they can enroll at a higher education, which is a university, if they have taken their A-Levels, or they can choose to enroll at a further education course and gain particular set of skills needed to land a specific job and start a specific career, which in the UK is referred to as a college. With these options in mind, it is safe to say that there are a bunch of differences when we compare a college and a university in the UK. The main one is that both terms are used for different levels of education, however, both a college and a university will differ in the context of degrees, duration, study curriculums, and more.
What Makes a University Different Than a College
When it comes to the UK, national universities can offer two types of degrees – undergraduate degrees and postgraduate degrees. Some universities in the country can also offer some further and specific educational courses, such as foundation degrees.
College in the UK Explained
A college is an educational institution that offers further education courses that will lead to specific qualifications and degrees. With that in mind, a college is usually assumed to offer more practical skills and qualifications. College qualifications in the UK include the following: diploma, foundation degrees, GCSE, Higher National Certificate, Higher National Diploma, International Baccalaureate.
In general, college courses in the country are designed in a way that students can obtain a certain level of skills and qualifications in a particular field. By finishing college, students are able to get a job or gain academic preparation for continuing their education at a university. A college course will also be more focused on providing students with a set of more practical skills. Therefore, a college in the country is often chosen by students, who want to obtain skills and become employable in a shorter period of time. A college will usually offer a part-time and flexible studying option besides the full-time studies that normally list last for one to two years.
The Benefits of Studying in a College
Almost two hundred thousand people in the UK are attending a college every year according to recent studies. So what makes so many people decide to continue their studies at a college? Is it beneficial to study at a college? However, it is important to mention that more students in the country prefer to attend a university over a higher education college. But still, their many benefits when it comes to a college, including:
• Lower tuition fees for a college
• Less overloaded college classes
• Study at college from home and reduce expenses
• Flexible college study programs
• Opportunity to continue with a university degree after college
• More individual support at college
College Tuition Fees
When it comes to higher education in the UK, it is pretty much costly and expensive, therefore, a college is a good option if you are on a budget. Enrolling and studying at a UK college will cost you significantly less. So if you don't have the money for university tuition and you don't want to rely on a student loan, a college is a good solution. College students in the UK are further encouraged by being provided with a range of merit-based and need-based bursaries.
The difference between university and college in UK
What makes a university different than a college
College in the UK explained
The benefits of studying in a college
College tuition fees