Recommended Colleges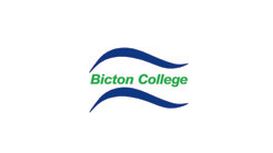 Bicton College is a leading land-based college set within an area of outstanding natural beauty in the heart of Devon. The grounds comprise 200 hectares of open parkland and rolling countryside; a

majestic Georgian manor house overlooks the beautiful lake and sits alongside the latest in modern facilities and equipment.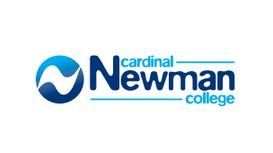 Cardinal Newman College, situated in Preston Lancashire, is a wonderful place to study. We are a happy and distinctive Catholic Sixth Form College with a small and unique campus, which welcomes

students of all faiths and has a unique feeling of community. We are committed to the pursuit of academic excellence and wish to develop a community in which every student reaches their potential.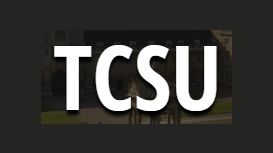 We are the Trinity College Students Union (TCSU), representing the undergraduate student body of Trinity College, Cambridge. The team consists of an executive committee of 12 members and there are

sub-committees for Welfare and for Ents. No matter if you are from inside or outside Trinity College, if you have any questions, suggestions or wishes, this is the place to go. Feel free to browse through this website.
Established in 1977 as a small tutorial college, today Bosworth is one of the leading independent colleges in the UK. Our excellent academic results, established university links and caring and

supportive ethos have resulted in an enviable reputation around the world. Teaching at all levels is characterised by enthusiasm and passion and we pride ourselves on being a non-selective college with a proven record, both locally and overseas, for raising students' aspirations.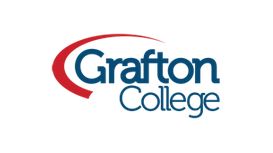 Welcome to Grafton College, a global institution reaching out to people on every continent. Our mission is the provision of a first class learning experience that will equip students with the skills,

ability and knowledge to successfully compete in their chosen discipline. We aim to provide access to relevant and challenging learning opportunities for all adult students regardless of their background.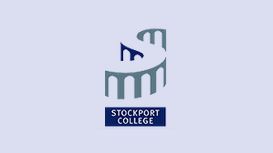 Our students are ready for their departure into the wilderness. All of our bag packers from Stockport College will have limited internet connection and phone signal over the next 5 days, as they

embark on the next phase of their international adventure!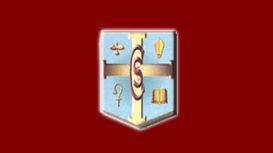 We are delighted to announce that Renée Pattenden, one of our Year 10 pupils has won a Virgin Atlantic Scholarship to go on a trip to Udaipur in Rajasthan, India during the month of August. She will

be part of a team representing Free The Children, a global charity that promotes empowerment and social activism.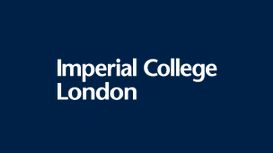 Last year, the generosity of our alumni and friends supported 110 President's Scholarships for talented young people. Please give now and help us offer the same opportunity in 2015. As an Imperial

alumnus, you are a member of a lifelong community of over 170,000 across the globe. Access exclusive alumni benefits, join a local group and keep in touch.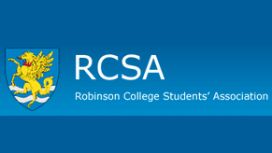 The two primary purposes of the RCSA are to represent student views to the college authorities and to support student welfare. The RCSA Committee consists of 19 elected positions. Election of the new

committee takes place half way through the first term ('Michaelmas Term') each year, and Robinson has recently had a very high turnout in student elections.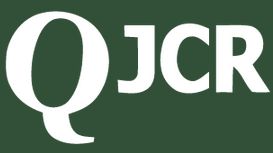 Our JCR President Jess Tray is blogging about the things your JCR committee is getting up to. You can view it all here. Under Will Oram's express sanction, I have started a VP External blog where I

will post my summaries of the goings-on of CUSU and other aspects of student politics outside of Queens'. This will be a supplement to my email list, which you can subscribe to by sending me an email at jcr-vp-ext@queens.cam.ac.uk.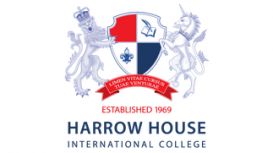 Harrow House was founded in 1969 and continues to provide quality educational courses for students from more than 50 different countries. The College is registered with the Department for Education

(DfE), inspected by Ofsted and the Independent Schools Inspectorate receiving the highest grading in all areas from ISI. Harrow House is also accredited by the British Council and is a founder member of English UK and Young Learners English UK.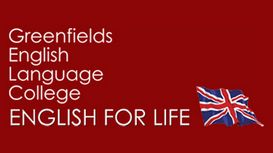 We now offer English lessons by Skype to students who are living far from us, but who want the opportunity to learn English directly from a school in England. You will receive the best possible

tuition in Skype lessons with our fantastic tutors, meaning you are able to make rapid progress without leaving your living room!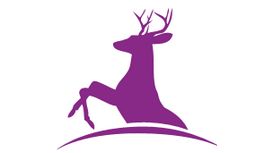 conisboroughcollege.co.uk
Conisborough College offers a broad and balanced curriculum to around 900 girls and boys aged 11-16. I am extremely proud to be associated with Conisborough College. The school has made huge progress

in recent times and under the leadership of Nick Langham, we are looking forward to an extremely exciting future. In terms of the progress and achievements our students are making, we are one of the most improved schools in London.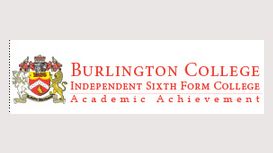 Burlington College is a well-established independent college that has achieved academic excellence by the responsiveness of our enthusiastic and highly qualified teaching team. Our dedication and

commitment has enabled many students to achieve the highest grades in the huge variety of courses that we offer. Burlington College offers academic excellence in a warm caring environment and is an unrivalled stepping-stone into Higher Education.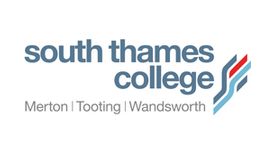 From A-levels to HNDs and from apprenticeships to leisure courses in topics as diverse as art appreciation and investing on the stock exchange, we offer more than you think from our centres in London.

The student enrichment team, welfare services, careers advisers and tutors are here to guide, support and help you. And that includes how to find funding or manage your studies.
---
Many students from abroad, when visiting a foreign country for an exchange year or to simply enroll at a Bachelor or Masters degree course, or another type of an educational course, often find it difficult to figure out the educational system of the country hosting them as students. And this is totally normal and understandable. At the end of the day, the majority of the countries in the world follow their own educational system that may be similar to other countries in the world, but not necessarily exactly the same.
This is a common case when it comes to the term "college" in the UK. When students from the USA and many other countries in the world are asked to define what college is, they will quickly explain to you that college is the same thing as university. However, is it the same in the UK? Did you know that college in the UK is something different from university? Today we are about to explain the basic differences between a college and an university in the UK, so stay tuned if you are interested in this topic.
The Difference Between University and College in UK
Confusion about a foreign educational system is a common thing students from abroad face and they may feel intimidated by that. However, there is no place for worries, because things are often easy to explain and get used to. This applied for the difference between a college and a university in the UK. In many countries both terms are pretty much interchangeable and mean the same thing. Other countries simply never use the term college and they have universities only. However, when it comes to the UK, there are both a college and a university as a part of the educational system and they mean something different. Well, if you are an exchange student in the UK or going there to study for a degree, you will soon find out that the country has a pretty unique educational system and the college is not the only thing different here.
Before explaining more in-depth the difference between a university and a college in the UK, let's get some basic understanding about the educational system in the country in general, about a university, and about a college. It is a very good and important beginning if you are interested in studying in the UK and getting a degree, because there are different options and opportunities and you can choose the one that best suits and meets your requirements and needs as a student. Both a university and a college can help you develop in different ways and achieve different goals. Therefore, it is important to understand the difference between a college and a university and make the right decision, depending on your plans for the future.
In general, the UK educational system is divided in five major stages as it follows: Early years, Primary years, Secondary School, Further education, Higher education. The first three stages of education in the UK are the base of what the world knows as compulsory education. What happens at the end of secondary school is that students will sit for GCSE or A-Levels exams and next they will be free to make the decisions and choices about their future. This is the first stage, where the difference between a college and a university in the UK is very apparent. Basically, the main thing that differs a college and a university in the UK is that both terms determine a different level of education in the country.
In the most common way around the world, students will move from secondary school to a university, if they wish so. However, the UK educational system throws one more option for students in the whole mix and this is the college. UK students face a few opportunities by the end of this period and they can either decide to simply find a job right away and not to follow further education plans, they can enroll at a higher education, which is a university, if they have taken their A-Levels, or they can choose to enroll at a further education course and gain particular set of skills needed to land a specific job and start a specific career, which in the UK is referred to as a college. With these options in mind, it is safe to say that there are a bunch of differences when we compare a college and a university in the UK. The main one is that both terms are used for different levels of education, however, both a college and a university will differ in the context of degrees, duration, study curriculums, and more.
What Makes a University Different Than a College
When it comes to the UK, national universities can offer two types of degrees – undergraduate degrees and postgraduate degrees. Some universities in the country can also offer some further and specific educational courses, such as foundation degrees.
College in the UK Explained
A college is an educational institution that offers further education courses that will lead to specific qualifications and degrees. With that in mind, a college is usually assumed to offer more practical skills and qualifications. College qualifications in the UK include the following: diploma, foundation degrees, GCSE, Higher National Certificate, Higher National Diploma, International Baccalaureate.
In general, college courses in the country are designed in a way that students can obtain a certain level of skills and qualifications in a particular field. By finishing college, students are able to get a job or gain academic preparation for continuing their education at a university. A college course will also be more focused on providing students with a set of more practical skills. Therefore, a college in the country is often chosen by students, who want to obtain skills and become employable in a shorter period of time. A college will usually offer a part-time and flexible studying option besides the full-time studies that normally list last for one to two years.
The Benefits of Studying in a College
Almost two hundred thousand people in the UK are attending a college every year according to recent studies. So what makes so many people decide to continue their studies at a college? Is it beneficial to study at a college? However, it is important to mention that more students in the country prefer to attend a university over a higher education college. But still, their many benefits when it comes to a college, including:
• Lower tuition fees for a college
• Less overloaded college classes
• Study at college from home and reduce expenses
• Flexible college study programs
• Opportunity to continue with a university degree after college
• More individual support at college
College Tuition Fees
When it comes to higher education in the UK, it is pretty much costly and expensive, therefore, a college is a good option if you are on a budget. Enrolling and studying at a UK college will cost you significantly less. So if you don't have the money for university tuition and you don't want to rely on a student loan, a college is a good solution. College students in the UK are further encouraged by being provided with a range of merit-based and need-based bursaries.
The difference between university and college in UK
What makes a university different than a college
College in the UK explained
The benefits of studying in a college
College tuition fees