Recommended Colleges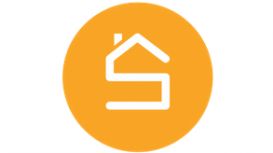 Net provides modern student homes near the University of York, York St. John, York College and Askham Bryan College. We can suit all budgets from a room in a house at £60 per week, to a luxury

penthouse flat within walking distance of the universities. Net we are the landlords, so we do not charge any fees. We want to make it as easy for you as possible. We only rent to students, so we know what you want.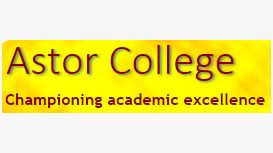 Cadets throughout their time in cadets can achieve many scholarships and certifications in flying, gliding BTEC Level 2, First Diploma and GCSE equivalents in Uniformed Services. We provide pathways

for other courses such as the Duke of Edinburgh Award and university scholarships.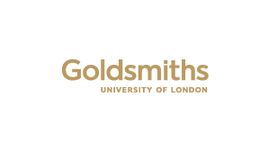 Goldsmiths, University of London was founded in 1891, and has been part of the University of London since 1904. We've a rich academic history, but we're also known for our creative approach. From the

moment you enrol you'll be part of a powerful legacy of learning.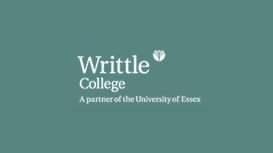 Writtle College campus is a unique place. It is set in its own 220 hectare estate with landscaped gardens, working animal units, construction areas, workshops and retail, business and leisure

operations. There is a lively community atmosphere on campus, with students from over 50 different countries.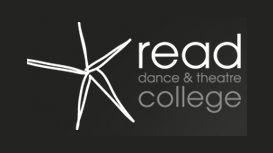 Since 2001, Read College has been providing Foundation Training for students wishing to pursue a career in the Performing Arts, whether purely as an actor or as a 'triple-threat' musical theatre

performer. Our intensive vocational courses are unique in their approach, with students able to study full-time on our 2 Year Vocational 6th Form in Performing Arts, One Year Foundation Course in Musical Theatre or our One Year Foundation Course in Acting.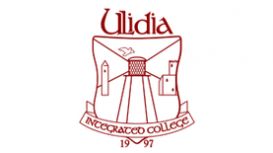 Integrated Education brings children and staff from Catholic and Protestant traditions, as well as those of other faiths, or none, together in one school. Integrated Schools differ from other schools

in Northern Ireland by ensuring that children from diverse backgrounds are educated together every day in the same classrooms.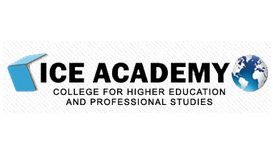 Ice Academy Global Ltd. is a college for Higher Education & Professional Studies and offers a range of BTEC HND courses in Business Management, Travel & Tourism, Hospitality Management, Sports

Management, Advanced Practice in Work with Children and Families and Creative Media Production. We also offer other accredited management and media training programmes. The college delivers a range of programmes by qualified and experienced British professionals in the UK, as well as overseas.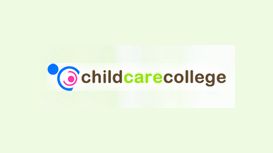 Early education is one of the most important factors in determining a child's future. If you are aiming for an important career in child care and education, then why not study one of our recognised

child care & teaching assistant courses? Gain qualifications in your own time and from the comfort of your own home. Easy and affordable Payment Plans enables you to enrol on a course at any time of the year, which means you can fit your study around your personal circumstances.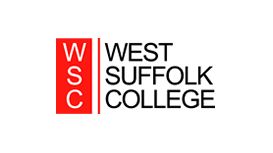 West Suffolk College is a rural further education college with its main campus located in Out Risbygate and Construction and Building Services at The Milburn Centre, Anglian Lane, both within Bury St

Edmunds. In addition, we serve our rural community through Local Learning Centres in Haverhill, Ipswich, Mildenhall, Stowmarket and Sudbury. The Haverhill, Mildenhall, Stowmarket and Sudbury centres are also designated Leap centres.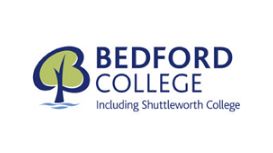 Set within the stunning location of Old Warden Park, Shuttleworth College (part of Bedford College) offers over 500 acres of beautiful, protected parkland and lakes, a working farm, and dedicated

animal and equine facilities - it's the perfect place to study our range of full-time and part-time courses in land-based education and animal sciences.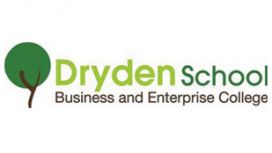 This website will tell you more about the school, its aims and objectives and we provide our pupils with a caring but challenging education within a stimulating, structured learning environment.

Everyone involved in our school, governors, teachers, teaching assistants, support staff, parents, carers and friends of the school work together to ensure the students receive the highest quality education and care.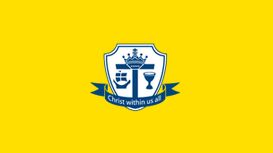 Here we believe that every child deserves an excellent education and the chance to succeed. From the first days of Year 7 to the final days of Sixth Form, St Mary's students become part of something

special. This is the place to be, to grow, to flourish.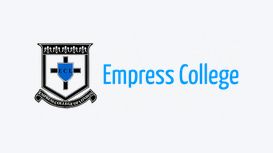 Empress College of London ( ECL) is a vibrant institution located in the heart of East London. Offering a range of courses we welcome students from all backgrounds. We aim to work together to provide

consistently high standard of education for students helping them to reach their full potential and grow as professional individuals.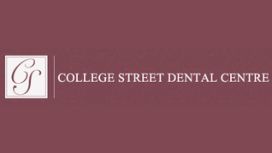 Husband-and-wife team Afshin Khalessi and Bita Farzad both completed their dental training at the Karolinska Institute in Stockholm. Founded in 1810 and now one of Europe's largest medical

universities, the Institute is renowned for both its research and clinical excellence, and has produced no fewer than six winners of the Nobel Prize in Medicine.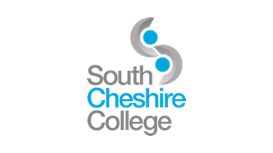 Whether you are still in school and wondering what to do next, looking to progress from further to higher education to gain a degree level qualification, wanting to retrain for a new career, or are an

employer aiming to raise your employees' skill levels above the competition, then you are in the right place. South Cheshire College's glowing Ofsted reports establish it as one of the country's top colleges, and the place to come and study in Cheshire.
---
Many students from abroad, when visiting a foreign country for an exchange year or to simply enroll at a Bachelor or Masters degree course, or another type of an educational course, often find it difficult to figure out the educational system of the country hosting them as students. And this is totally normal and understandable. At the end of the day, the majority of the countries in the world follow their own educational system that may be similar to other countries in the world, but not necessarily exactly the same.
This is a common case when it comes to the term "college" in the UK. When students from the USA and many other countries in the world are asked to define what college is, they will quickly explain to you that college is the same thing as university. However, is it the same in the UK? Did you know that college in the UK is something different from university? Today we are about to explain the basic differences between a college and an university in the UK, so stay tuned if you are interested in this topic.
The Difference Between University and College in UK
Confusion about a foreign educational system is a common thing students from abroad face and they may feel intimidated by that. However, there is no place for worries, because things are often easy to explain and get used to. This applied for the difference between a college and a university in the UK. In many countries both terms are pretty much interchangeable and mean the same thing. Other countries simply never use the term college and they have universities only. However, when it comes to the UK, there are both a college and a university as a part of the educational system and they mean something different. Well, if you are an exchange student in the UK or going there to study for a degree, you will soon find out that the country has a pretty unique educational system and the college is not the only thing different here.
Before explaining more in-depth the difference between a university and a college in the UK, let's get some basic understanding about the educational system in the country in general, about a university, and about a college. It is a very good and important beginning if you are interested in studying in the UK and getting a degree, because there are different options and opportunities and you can choose the one that best suits and meets your requirements and needs as a student. Both a university and a college can help you develop in different ways and achieve different goals. Therefore, it is important to understand the difference between a college and a university and make the right decision, depending on your plans for the future.
In general, the UK educational system is divided in five major stages as it follows: Early years, Primary years, Secondary School, Further education, Higher education. The first three stages of education in the UK are the base of what the world knows as compulsory education. What happens at the end of secondary school is that students will sit for GCSE or A-Levels exams and next they will be free to make the decisions and choices about their future. This is the first stage, where the difference between a college and a university in the UK is very apparent. Basically, the main thing that differs a college and a university in the UK is that both terms determine a different level of education in the country.
In the most common way around the world, students will move from secondary school to a university, if they wish so. However, the UK educational system throws one more option for students in the whole mix and this is the college. UK students face a few opportunities by the end of this period and they can either decide to simply find a job right away and not to follow further education plans, they can enroll at a higher education, which is a university, if they have taken their A-Levels, or they can choose to enroll at a further education course and gain particular set of skills needed to land a specific job and start a specific career, which in the UK is referred to as a college. With these options in mind, it is safe to say that there are a bunch of differences when we compare a college and a university in the UK. The main one is that both terms are used for different levels of education, however, both a college and a university will differ in the context of degrees, duration, study curriculums, and more.
What Makes a University Different Than a College
When it comes to the UK, national universities can offer two types of degrees – undergraduate degrees and postgraduate degrees. Some universities in the country can also offer some further and specific educational courses, such as foundation degrees.
College in the UK Explained
A college is an educational institution that offers further education courses that will lead to specific qualifications and degrees. With that in mind, a college is usually assumed to offer more practical skills and qualifications. College qualifications in the UK include the following: diploma, foundation degrees, GCSE, Higher National Certificate, Higher National Diploma, International Baccalaureate.
In general, college courses in the country are designed in a way that students can obtain a certain level of skills and qualifications in a particular field. By finishing college, students are able to get a job or gain academic preparation for continuing their education at a university. A college course will also be more focused on providing students with a set of more practical skills. Therefore, a college in the country is often chosen by students, who want to obtain skills and become employable in a shorter period of time. A college will usually offer a part-time and flexible studying option besides the full-time studies that normally list last for one to two years.
The Benefits of Studying in a College
Almost two hundred thousand people in the UK are attending a college every year according to recent studies. So what makes so many people decide to continue their studies at a college? Is it beneficial to study at a college? However, it is important to mention that more students in the country prefer to attend a university over a higher education college. But still, their many benefits when it comes to a college, including:
• Lower tuition fees for a college
• Less overloaded college classes
• Study at college from home and reduce expenses
• Flexible college study programs
• Opportunity to continue with a university degree after college
• More individual support at college
College Tuition Fees
When it comes to higher education in the UK, it is pretty much costly and expensive, therefore, a college is a good option if you are on a budget. Enrolling and studying at a UK college will cost you significantly less. So if you don't have the money for university tuition and you don't want to rely on a student loan, a college is a good solution. College students in the UK are further encouraged by being provided with a range of merit-based and need-based bursaries.
The difference between university and college in UK
What makes a university different than a college
College in the UK explained
The benefits of studying in a college
College tuition fees