Recommended Colleges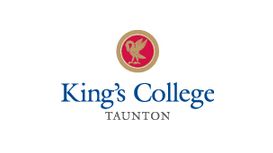 Your tour of the College will be with individual 3rd and 6th form pupils. Tours will include: the Theatre; the Chapel; the Sports Hall; English, Maths, Art, Geography, Music, History and Design

Technology departments; CCF; the swimming pool; the IT rooms; the dining room; the library; the language labs, and the science departments. You will also be given the opportunity to visit a boarding house.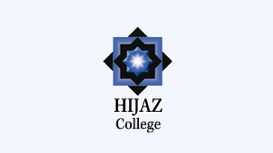 Hijaz College is a religious boarding school for boys 18 years and older with a strong Islamic ethos, accepting students from the UK and abroad. Hijaz was founded with the vision to produce excellent

scholars of Islam that are proficient in their secular and religious studies. A societal issue has occurred in the West where the young Muslim has become confused about his European and Islamic identity and struggles to align the two comfortably.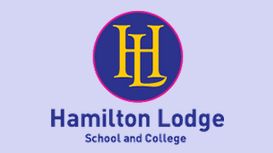 Hamilton Lodge is a Special School and College for Deaf Children with many pupils being week day boarders. Our students come from across the south and London, though some travel further. We are in

Brighton within a ten minute walk to the sea in one direction, and the new South Downs National Park in another. We have excellent bus links to the train station and city centre.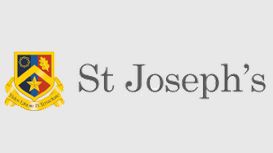 St Joseph's feels different. And that's the way we like it! Our unique environment is shaped by our ethos, which combines strong Christian values with a distinctive approach to supporting and

nurturing each individual child within a friendly, family setting. Our Latest News and Newsletters provide examples of the weekly, daily and even hourly opportunities and challenges that our pupils embrace in both academic and extra-curricular life of the School.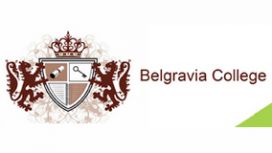 Belgravia College is situated close to Harrow and Wealdston Station which is serviced by London Midland Trains, Southern Railway, The London Overground Network and The London Underground Bakerloo

line. The camppus is modern spacious and inviting. Its facilities include a computer laboratory, student common rooom and classrooms equipped with projectors.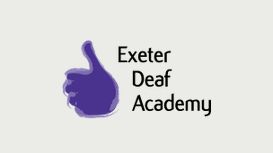 Our vision is to see Deaf people valued by themselves and their society, being confident, well educated, independent, able to communicate and with good and appropriate employment and housing. The

principal way we achieve this is through running a day and residential school and college for students from throughout the UK.
Pennine is an independent specialist college providing for young people who have learning difficulties. Preparing for Adulthood and providing a Local Offer are key themes in Pennine. We are often

described as a college without classrooms where learning takes place through hands on learning. Ofsted have described our students gaining outstanding practical skills.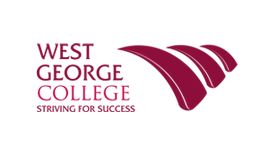 West George College is an independent college with a friendly and caring approach, which means that no student gets lost in the crowd. Our courses are organised around a tutorial system with smaller

groups and a student-centred approach, enabling tutors to engage directly with each individual.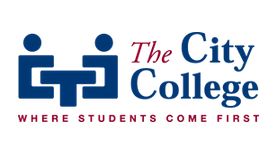 Studying at the City College was without a doubt one of the best experiences in my life. They encouraged me, built up my confidence during these 3 years of my HND course and BSC top up program. What I

like most about the course is the hands on approach in handling projects and coursework.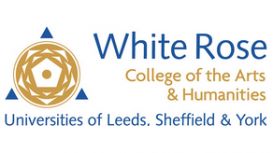 To achieve this, the College works closely with leading external organisations from sectors including museums, galleries, archives and libraries; arts and heritage organisations; creative industries;

design, manufacturing and retail; publishing and performing arts; media; and charities and the public sector.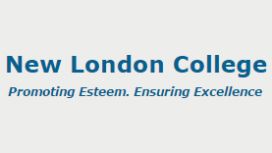 NLC was created on the belief that the best education is shaped by a student's own interests. We integrate the talents of our students with their personal visions and aspirations with the overarching

goal of preparing them for top class International education. NLC develops within its students the capacity to lead and change the world.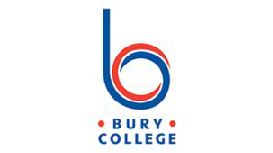 At Bury College we aim to provide you with the best possible student experience, offering high quality academic and vocational programmes in a host of subjects and giving you outstanding choice. By

studying at Bury College you will become part of an exceptional learning environment. I am both delighted and proud to report that Bury College has received a set of Grade 1s - the highest grade possible- in all areas by Ofsted inspectors in February 2007.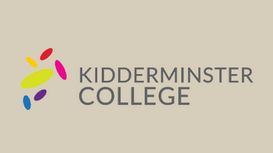 Kidderminster College is a division of NCG, one of the largest education, training and employability organisations in the UK. NCG's purpose is: Unlocking Potential Through Learning. With a nationwide

network of colleges and training centres, we work with more than 20,000 businesses and 133,000 learners every year, regionally and nationally, to help them reach their full potential and build a talented workforce through high quality training.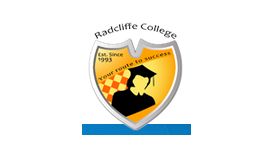 Radcliffe College was established over 20 years ago. It is conveniently situated in Oxford Street, which is one of the world's busiest shopping areas based in the heart of London. If you are an

existing or aspiring Senior Manager, then the Pearson BTEC Level 7 Extended Diploma in Strategic Management and Leadership is a suitable programme for you.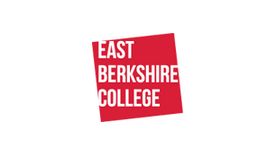 Visit East Berkshire College to find out everything you need to know about our courses, where you'll be studying and what you can do when you're here. If you would like to discuss your company's

training needs or find out more about our services, you can call us on 01753 443855 or request a call back.
---
Many students from abroad, when visiting a foreign country for an exchange year or to simply enroll at a Bachelor or Masters degree course, or another type of an educational course, often find it difficult to figure out the educational system of the country hosting them as students. And this is totally normal and understandable. At the end of the day, the majority of the countries in the world follow their own educational system that may be similar to other countries in the world, but not necessarily exactly the same.
This is a common case when it comes to the term "college" in the UK. When students from the USA and many other countries in the world are asked to define what college is, they will quickly explain to you that college is the same thing as university. However, is it the same in the UK? Did you know that college in the UK is something different from university? Today we are about to explain the basic differences between a college and an university in the UK, so stay tuned if you are interested in this topic.
The Difference Between University and College in UK
Confusion about a foreign educational system is a common thing students from abroad face and they may feel intimidated by that. However, there is no place for worries, because things are often easy to explain and get used to. This applied for the difference between a college and a university in the UK. In many countries both terms are pretty much interchangeable and mean the same thing. Other countries simply never use the term college and they have universities only. However, when it comes to the UK, there are both a college and a university as a part of the educational system and they mean something different. Well, if you are an exchange student in the UK or going there to study for a degree, you will soon find out that the country has a pretty unique educational system and the college is not the only thing different here.
Before explaining more in-depth the difference between a university and a college in the UK, let's get some basic understanding about the educational system in the country in general, about a university, and about a college. It is a very good and important beginning if you are interested in studying in the UK and getting a degree, because there are different options and opportunities and you can choose the one that best suits and meets your requirements and needs as a student. Both a university and a college can help you develop in different ways and achieve different goals. Therefore, it is important to understand the difference between a college and a university and make the right decision, depending on your plans for the future.
In general, the UK educational system is divided in five major stages as it follows: Early years, Primary years, Secondary School, Further education, Higher education. The first three stages of education in the UK are the base of what the world knows as compulsory education. What happens at the end of secondary school is that students will sit for GCSE or A-Levels exams and next they will be free to make the decisions and choices about their future. This is the first stage, where the difference between a college and a university in the UK is very apparent. Basically, the main thing that differs a college and a university in the UK is that both terms determine a different level of education in the country.
In the most common way around the world, students will move from secondary school to a university, if they wish so. However, the UK educational system throws one more option for students in the whole mix and this is the college. UK students face a few opportunities by the end of this period and they can either decide to simply find a job right away and not to follow further education plans, they can enroll at a higher education, which is a university, if they have taken their A-Levels, or they can choose to enroll at a further education course and gain particular set of skills needed to land a specific job and start a specific career, which in the UK is referred to as a college. With these options in mind, it is safe to say that there are a bunch of differences when we compare a college and a university in the UK. The main one is that both terms are used for different levels of education, however, both a college and a university will differ in the context of degrees, duration, study curriculums, and more.
What Makes a University Different Than a College
When it comes to the UK, national universities can offer two types of degrees – undergraduate degrees and postgraduate degrees. Some universities in the country can also offer some further and specific educational courses, such as foundation degrees.
College in the UK Explained
A college is an educational institution that offers further education courses that will lead to specific qualifications and degrees. With that in mind, a college is usually assumed to offer more practical skills and qualifications. College qualifications in the UK include the following: diploma, foundation degrees, GCSE, Higher National Certificate, Higher National Diploma, International Baccalaureate.
In general, college courses in the country are designed in a way that students can obtain a certain level of skills and qualifications in a particular field. By finishing college, students are able to get a job or gain academic preparation for continuing their education at a university. A college course will also be more focused on providing students with a set of more practical skills. Therefore, a college in the country is often chosen by students, who want to obtain skills and become employable in a shorter period of time. A college will usually offer a part-time and flexible studying option besides the full-time studies that normally list last for one to two years.
The Benefits of Studying in a College
Almost two hundred thousand people in the UK are attending a college every year according to recent studies. So what makes so many people decide to continue their studies at a college? Is it beneficial to study at a college? However, it is important to mention that more students in the country prefer to attend a university over a higher education college. But still, their many benefits when it comes to a college, including:
• Lower tuition fees for a college
• Less overloaded college classes
• Study at college from home and reduce expenses
• Flexible college study programs
• Opportunity to continue with a university degree after college
• More individual support at college
College Tuition Fees
When it comes to higher education in the UK, it is pretty much costly and expensive, therefore, a college is a good option if you are on a budget. Enrolling and studying at a UK college will cost you significantly less. So if you don't have the money for university tuition and you don't want to rely on a student loan, a college is a good solution. College students in the UK are further encouraged by being provided with a range of merit-based and need-based bursaries.
The difference between university and college in UK
What makes a university different than a college
College in the UK explained
The benefits of studying in a college
College tuition fees